Most management firms are responsible for the plumbing and sewer systems for the property that they manage. Its critical that there is always a dedicated sewer and drain cleaning service available 24/7 in case of an emergency.
We understand that a fast response time to any possible plumbing or sewer problem is required.
We recommend scheduling periodic inspections of the facility in preventing clogs or stoppages before they happen. We have programs customized to fit your specific requirements. This will make sure that your plumbing and sewer systems are running as efficiently as possible.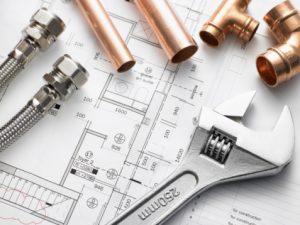 Our specialized vans have advanced technology including high pressure jetting treatments and detailed video inspection for gauging hard to reach leaks and obstructions
Our staff is highly experienced in working for apartment complexes,commercial buildings, and restaurants.
Our client list includes several prominent property management firms including Greenview Properties in Bay Shore New York and TCM Management as well as several other property management firms. Other Draino Sewer and Drain Cleaning Service clients include Brooks and Porters Steak House in Merrick, Hudson and McCoys in Freeport as well as several well known restaurant and hotel chains. We also provide services to several Chamber of Commerce organizations.
Our clients can count on us to provide outstanding work at reasonable rates.
Our services include,
All drains and sewer lines cleaned
leaky facets repaired and replaced
Toilet and shower drains cleared
All phases of plumbing and sewer service
Boiler repairs and service
kitchen and bathroom fixture installation
Emergency Service
We offer special rates for landlords and management firms.