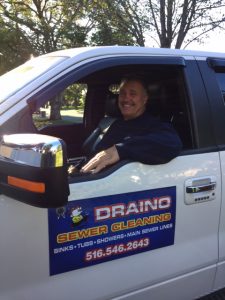 Draino Sewer Cleaning and Plumbing Corp are experts for all of your plumbing and sewer needs. Since 1974, we have been providing quality workmanship and outstanding customer service. Our customers are usually repeat clients who typically refer our services. We are family owned and operated and understands that trust and integrity are the cornerstones of a successful business. We understand that plumbing and sewer blockages can be very stressful. Our care and expertise in resolving these issues sets us apart from everyone else. For this reason we have accumulated thousands of satisfied residential and commercial customers over the years.

We are regarded as one of most reputable plumbing and drain cleaning company's in Nassau County. Our main areas of service include Long Island, Queens Brooklyn and NYC.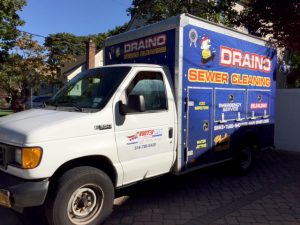 Our technicians are quickly dispatched for immediate service. When an unforeseen plumbing or sewer back up occur, a timely response is critical to limit possible damage to the surrounding area.
Whether your drain or sewer is clogged or in need of fast plumbing repairs, call the experts at Draino Sewer Cleaning for relief!
We specialize in all
Sewer and Drain stoppages
Sewer Inspections
Plumbing Repair and Service
Leaky pipes repaired
Bathroom/Kitchen Fixture Repair and Installation
Water Heater Service
Heating Repairs
Commercial and Residential Plumbing
Management Corporations & Apartment Complexes